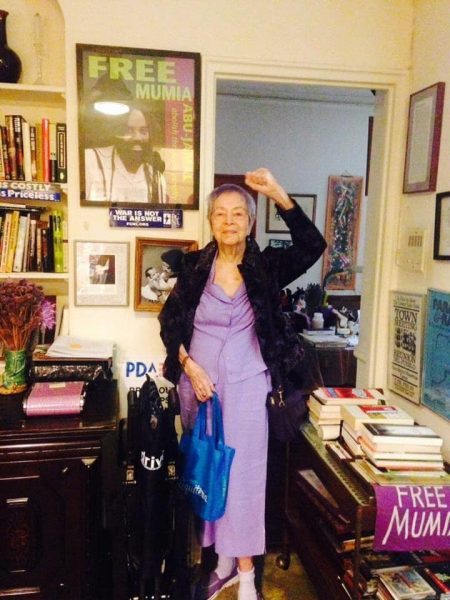 Dear Cooper Square Committee Community,
Today we are remembering our fierce and inspiring co-founder, Frances Goldin.
On Saturday May 16th after a long gradual decline in health, Fran died in her home on East 11th Street, where she had lived for nearly 50 years. She was 95 years old.
Frances Goldin was an inspirational force for fair and affordable housing throughout New York City, but especially on the Lower East Side, for more than half a century. She was also a figure in the literary world, combining her political conviction with literary discernment and expertise. Fran was proudly radical, dedicating her long life to fighting against injustice and struggling to build a more equitable society. When she saw a wrong that needed to be addressed, she confronted it head-on, with boundless energy and with a combination of leftist conviction and the palpable warmth of human kindness and compassion.
Read More