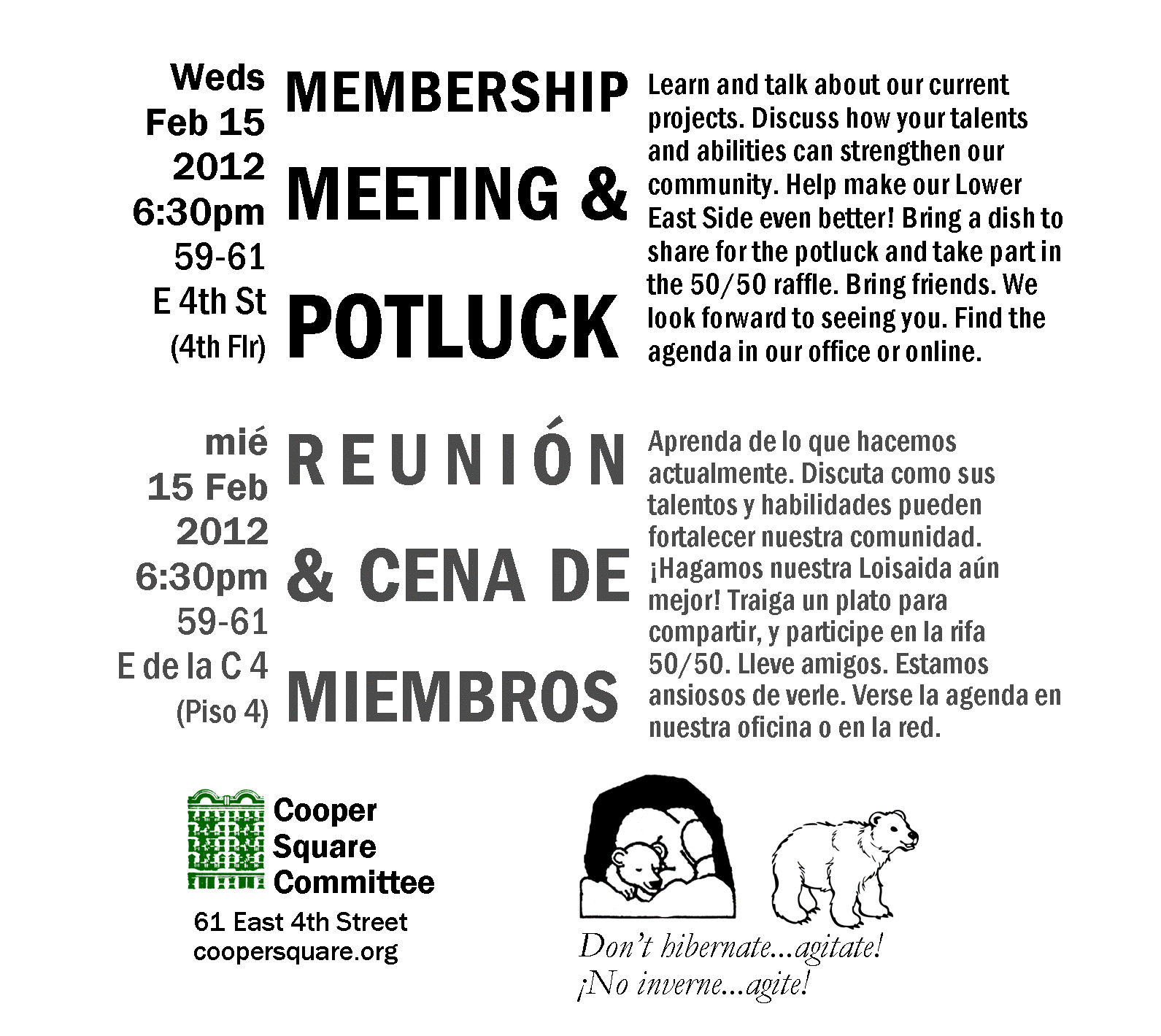 We're having our next membership meeting and pot luck dinner on Wednesday, Feb. 15th at 6:30 pm at 59-61 E. 4th Street, 4th floor loft. New members are welcome, so put it on your calendar and join us. We'll be talking about new initiatives (greening, developing affordable housing), and the looming threat of budget cuts. Help us remain a progressive force in our community.
Agenda:
1. A brief overview of our accomplishments
2. Our current projects and initiatives (greening, organizing against predatory equity, plans to develop housing for homeless LGBT youth)
3. Discussion of new initiatives (strategic planning)
Be part of the discussion, and have a pot luck meal with us.