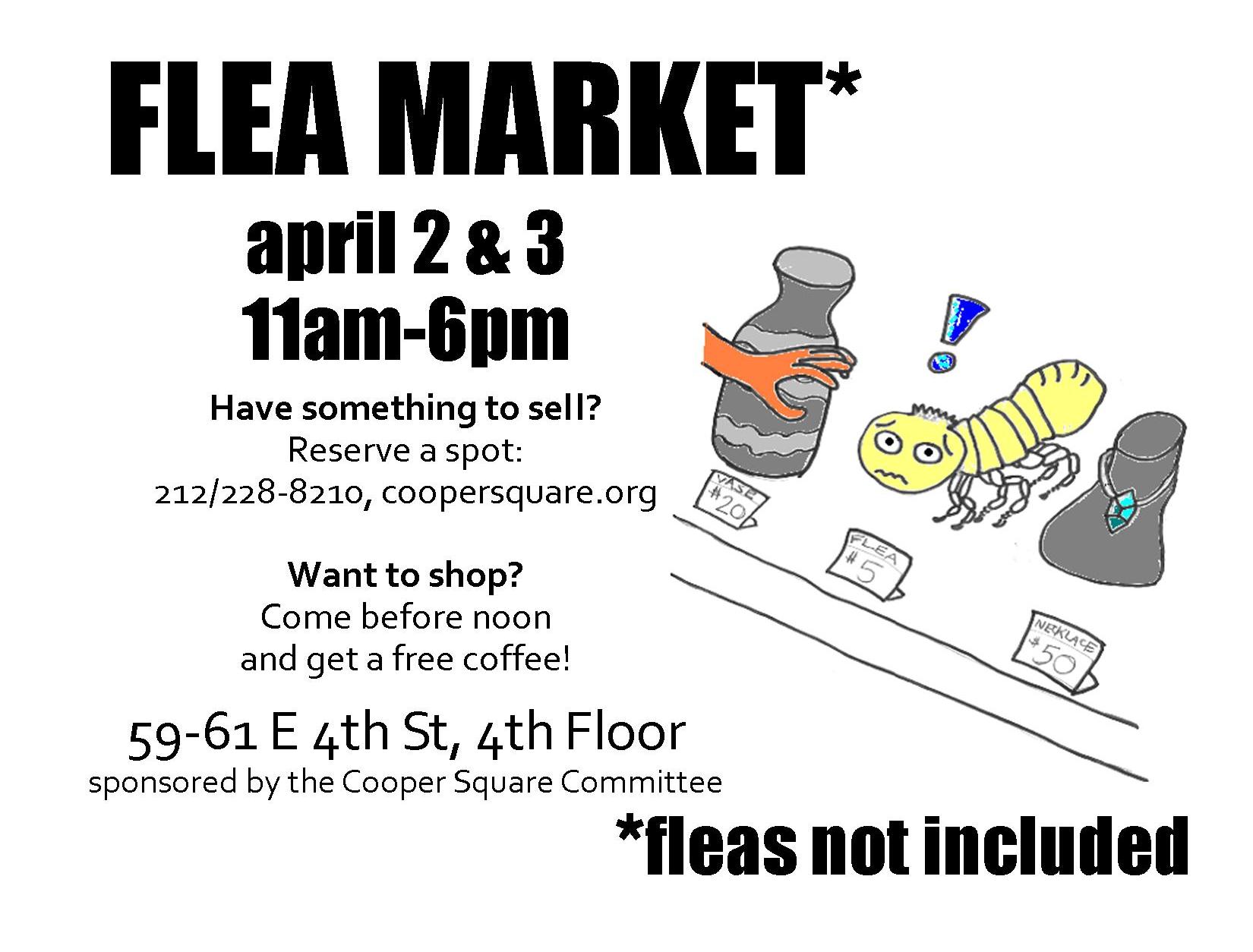 The Cooper Square Committee is hosting a Flea Market Fundraiser on Saturday, April 2nd and Sunday, April 3rd from 11 am to 6 pm, at 59-61 East 4th Street, in an 1,800 sq. ft. loft space.  We expect to have about 20 vendors selling jewelry, collectibles, crafts, clothing, art work, cd's and dvd's.
If you would like to be a vendor, we are renting tables (4 feet wide by 2 feet deep) for $25 per day. Click Donate on the right to register. (write on the 2nd screen which day(s) you want to sell on, and what you are selling)  We will be in touch with you to confirm your registration.
Alquilamos mesas por $25/día.  Haga clic en el botón Donate al lado derecho para registrarse. (escriba en la segunda página en cual(es) días quiera vender, y lo que quiera vender)  Entraremos en contacto con Ud. para confirmar su registración.  Para más información, llámenos al 212-228-8210.
跳蚤市场*
4月2日和4月3日
上午11时至下午6时
有东西要卖?
预约一個位:
212/228-8210
coopersquare.org
想购物吗?
中午以前来,并获得免费的咖啡!
東四街59-61号4楼
(59-61 E 4th St, 4th Floor)
Cooper Square委员会主办
*不包括蚤類