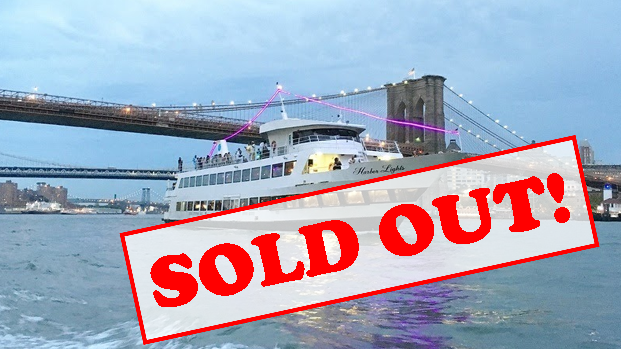 Cooper Square Committee's Riverboat Cruise Fundraising Gala on Thursday, August 19th is Sold Out! Thank you to our 160 ticket purchasers! If anyone else wants to buy a ticket, email gala@coopersquare.org and we will put you on a waiting list. If anyone informs us they need to cancel over the coming days, we will contact you and offer you a chance to purchase on a first come first served basis.
ALL ATTENDEES MUST SHOW PROOF OF BEING FULLY VACCINATED AGAINST COVID-19 (vaccination card or photo of card showing last shot was more than 14 days prior, or the NYC COVID Safe or NYS Excelsior Pass apps) AND a photo ID with your name and birthdate. To ensure safety for our guests, there are no exceptions to this policy. If you have any questions about this policy, e-mail gala@coopersquare.org.
The minimum age for all attendees is 21 years old.
All ticket buyers will receive an email with details about when and where to show up for check in at the marina on 23rd Street and FDR.
Come join us at our Riverboat Cruise Gala on Thursday, August 19th and Celebrate the Reopening of NYC with dinner, drinks, music and a view of the Manhattan skyline. More information and tickets here!