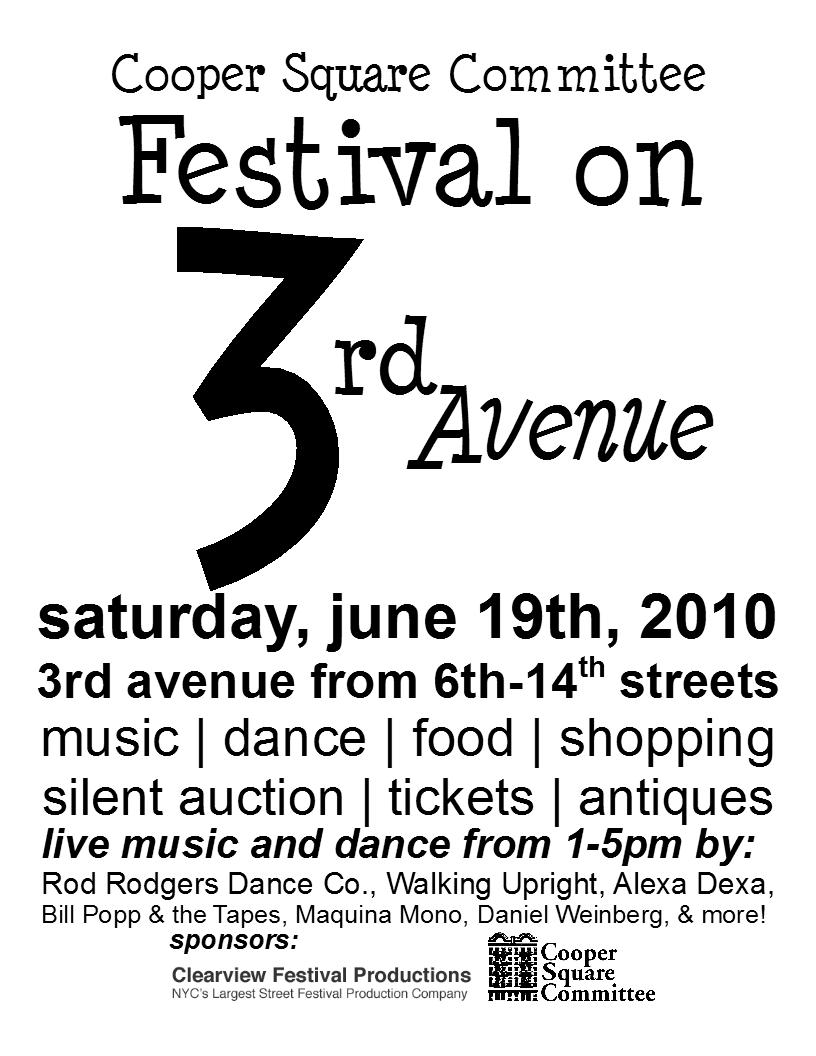 The Cooper Square Committee is holding our annual 3rd Avenue Festival (6th St. to 14th St.) on Saturday, June 19th, 10 am to 6 pm.  There will be live performances from 1 – 5 pm, including the Rod Rodgers Dance Company, Maquina Mono, Alexa Dexa, Walking Upright, Bill Popp and the Tapes, and Daniel Weinberg.
We will be holding a Silent Auction, which ends at 5:30 pm.  We have tickets to shows at New York Theatre Workshop, La MaMa ETC, PS 122, The Museum of the American Gangster, and lots of other items and services being auctioned off, such as art work by noted neighborhood photographers and painters, an acupuncture session, computer training, music and dance lessons, Spanish tutoring, and more items to be added to the list…
If you can contribute an item to our Silent Auction (a service, dinner for two, tickets to a show, etc…), please contact Steve or Daniel at 212-228-8210.  We will list you in our Program Booklet that will be handed out at the Festival.