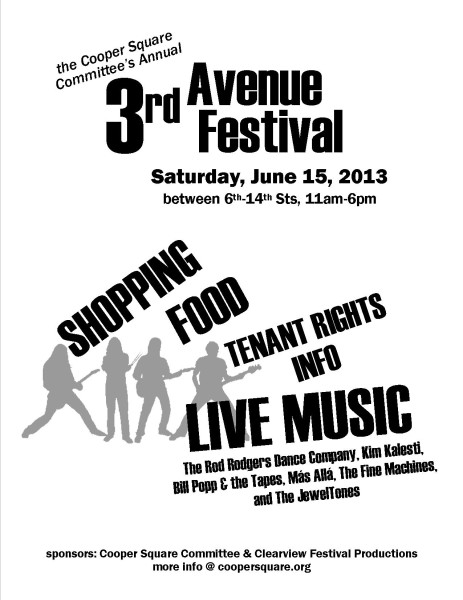 Shopping (including artisans from the MHA buildings!)

Food

Live Music (

The Rod Rodgers Dance Company, Kim Kalesti, Bill Popp & the Tapes, Más Allá, The Fine Machines, and The JewelTones

)

And we will have a table at 11th St, with information on tenants rights, Save the Lower East Side and CSC T-Shirts, and more.
Join us!!
Questions, call 212-228-8210 or email Steve.